8 days Practical Learning
+ Fully supported online work
8 days divided into two phases set approximately a month apart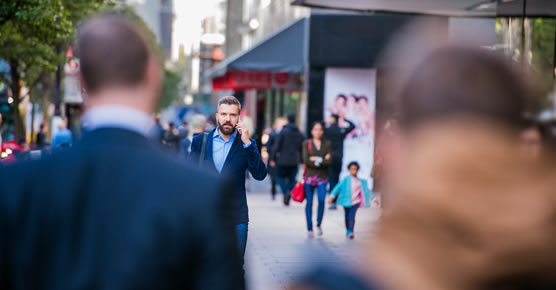 "OK, so just what does Phase 1 include?"
Phase 1 consists of four days Practical Learning for the Certificate III in Investigative Services course which will give you a solid start in learning about the investigations industry. Phase 2 consists of another four days). We do this by firstly giving you a comprehensive understanding of what an investigator actually does and how the industry works.
You then learn about information and evidence gathering and how to use that information in an investigation. We do this though a mixture of practical and theory exercises with one of these exercises being an actual live investigation where you work as a team to gather evidence of fraudulent activity. You become proficient in finding missing persons and conducting factual investigations by actually doing those investigations during the course.
We can say it's the fast track way to understanding how an investigation is conducted. It gives you a head-start over others, which will allow you to complete the entire course more efficiently and effectively, as you will be exposed to hands on investigations experience in a true to life environment.
"So what happens after I complete the Phase 1 part of the course?"
There will be a short break and then you will need to attend the Phase 2 component, consisting of another four days practical learning. It is a combination of a 1-day statement taking live component followed by a fully practical live 3-day covert surveillance component. Phase 2 is usually delivered about 4 weeks after Phase 1.
We say "live component" because you are actually out in the field gathering information and evidence in a real environment. You will learn how to interview people and take statements. Then you will undertake 3 days of covert surveillance training where we will take you to various locations in the metropolitan area learning covert photography and surveillance skills all under the guidance of an experienced instructor.
ASSI believes that hands on learning is the only way to truly learn the required skills.
"Anything else that needs to be done?"
Yes, to supplement the practical training you will need to complete some basic online assignments, which demonstrate your understanding of the practical skills you have learnt and with the practical training.
These straightforward assignments are basic in design and form part of the evidence to demonstrate your competence as an Investigator. They can be completed quite easily in the comfort of your own home.
You will complete about 320 hours of learning and researching during the entirety of the course, however it is important to understand that the 320 hrs training is based on those students having no experience interacting with people or problem solving which are the key attributes of an investigator.
"What if I already have some experience in customer service or problem solving or dealing with people in my past of current employment? "
If you have extensive customer relations experience or a law enforcement background or you have worked closely with people in an environment where you are problem solving or talking to people for instance, you have an IT, sales or customer service background, then the time to complete the online assignments may be reduced, quite significantly in some cases.
Upon enrolment we will ask you to send in your CV or an outline of your past experience and we will take this into consideration to determine, what we refer to as, the volume of learning required to complete the course.
We are confident that the learning style we use will result in you gaining the experience to work as a Professional investigator in an exciting and diverse industry more exciting than anything you have experienced before.
UNITS
BSBFLM303C Contribute to effective workplace relationships
BSBWOR301A Organise personal work priorities and development
CPP3001A Maintain workplace safety in the security industry
CPP3009A Prepare and present evidence in court
CPP3012A Store and protect information
CPP3026A Work effectively in the investigative services industry
CPP3027A Develop investigative plan
CPP3028A Compile investigative report
CPP3029A Provide quality investigative services to clients
CPPSEC3032A Gather information by factual investigation
FNSMERC304 Locate subjects
CPP3030A Conduct surveillance
CPP3031A Organise and operate a surveillance vehicle
CPPSEC3034A Operate information gathering equipment
CPP3033A Conduct interviews and take statements
Each unit requires you to complete one or more assignments, which will be assessed by our trainers.
More informaiton about our Certificate 3 in Investigative Services training course is available here.
Course costs:
NSW QLD VIC and WA
4 day Investigations section
$ 695
3 day Surveillance + 1 day Statement & Interviewing
$ 900
TOTAL COURSE COST
This includes all of the online units seen above
$ 1595